Exchange cryptocurrencies at an exchange office
You can buy or sell Bitcoin and other popular cryptocurrencies like Ethereum, Litecoin, Tether, and USDC at FlyingAtom's exchange offices.

W kantorach FlyingAtom kupisz lub sprzedasz Bitcoina oraz inne popularne kryptowaluty jak takie np. Ethereum, Litecoin, Tether, czy USDC.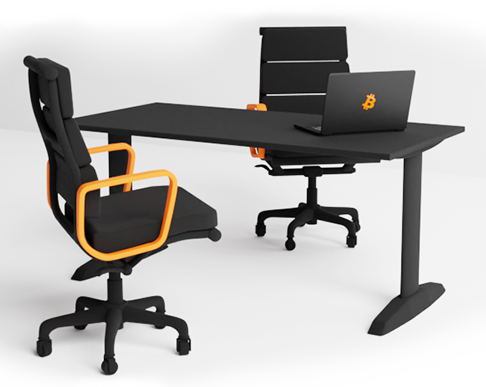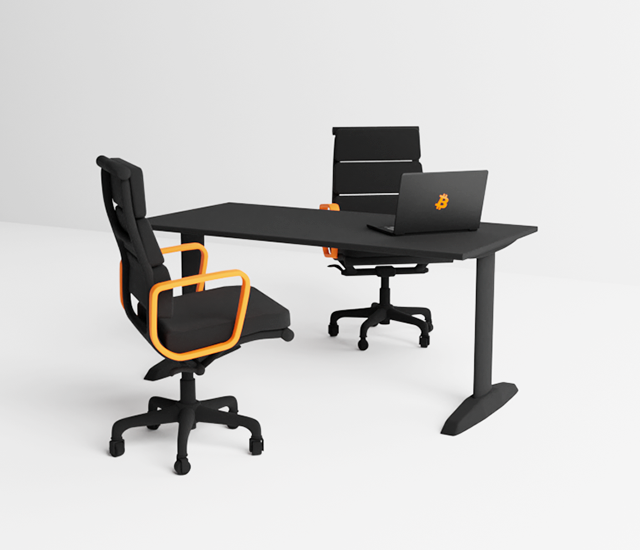 Check out our cryptocurrency rates
* Only on the Ethereum network as an ERC20 token
Want to exchange different cryptocurrency?
Expand the list of cryptocurrencies available at the exchange office
At FlyingAtom's desktop exchange offices, in addition to Bitcoin, you can also trade:
XRP, Cardano (ADA), Solana (SOL), Polkadot (DOT), Cosmos (ATOM), Shiba Inu (SHIB), Dogecoin (DOGE), Decentraland (MANA), Loopring (LRC), Litecoin (LTC), Chainlink (LINK), Polygon (MATIC), The Sandbox (SAND) and many other cryptocurrencies.
109 344
116 105
7 642
8 114
4,072
4,323
4,074
4,325
Find the nearest exchange office and make an appointment
Learn about the cryptocurrency exchange process
1
Come with cash to the exchange office of your choice.
2
Provide a wallet for depositing bitcoin or other cryptocurrency.
3
After accepting the rate and setting the amount of BTC or other cryptocurrency to be purchased, we will transfer the funds to your wallet.
As of November 1, 2021, FlyingAtom, as a mandatory institution, requires verification of customer data when transferring virtual currency equivalent to EUR 1,000 and above. For more information, see "AML Information"
1
Come with cash to the BTC or other cryptocurrency exchange of your choice.
2
After accepting the rate and the amount of cryptocurrency to be sold, send the cryptocurrency to the address indicated by the employee.
3
Wait until 1 Blockchain network confirmation or transaction is posted to our wallet. Then we spend the cash.
In case of selling cryptocurrency with a representative, it must always be sent in advance. If you buy cryptocurrency, we send to your designated wallet when the representative confirms the transaction.
Check commissions and exchange fees at the cantor
3%* and PLN 150 additional fee**
AML 65 001 PLN - 500 000 PLN
2.5%
* relative to the stock market price
** doesn't apply to exchanges via "Sell Online" over 3000 PLN
Frequently asked questions

How much maximum can I exchange bitcoin or other cryptocurrency?
There is no daily limit when exchanging cryptocurrencies. However, it is always a good idea to inform us in advance about exchanging more so that we can prepare for such an exchange.
AML stands for Anti-Money Laundering, which refers to all measures taken by financial services organizations to eliminate money laundering.
Do you buy/sell other cryptocurrencies such as ETH or BTC?
Bitcoin (BTC), Ethereum (ETH), and USDT and USDC operating on the ERC20 network can be sold or bought at bitmachines. In addition to the above, XRP, Cardano (ADA), Solana (SOL), Polkadot (DOT), Cosmos (ATOM), Shina Inu (SHIB), Dogecoin (DOGE), Decentraland (MANA), Loopring (LRC), Litecoin (LTC), Chainlink (LINK), Polygon (MATIC), The Sandbox (SAND) and many others are also available at exchange offices.
Do you commute to customers?

Yes, however, each access to the customer is determined separately. We take an individual approach to each accident.
Why is FlyingAtom exchange office the best choice?

We have been operating in the market since 2015. We are the first exchange office in Poland to start exchanging BTC for fiat. We have the largest capacity to exchange BTC and other cryptocurrencies for cash, and we have several outlets in major cities in Poland. We boast an impeccable reputation.
How do you determine the price of cryptocurrencies?

The current rate for selling/purchasing BTC is displayed in the "Bitcoin ATMs" tab. This rate is already with our commission included. You can make a sale directly through the "Sell online" tab and pick up the money at the office or bitcoin ATM.
Can several people send cryptocurrencies from one wallet or can I send from several wallets myself?

Yes, it doesn't matter to us how many wallets the funds are sent from.
Do I need to make an announcement?
A phone call prior to the visit is always welcome. We will be able to specify the terms of the exchange and make the customer comfortable.
Can cryptocurrencies be exchanged anonymously?

Verification with an identity document is carried out if the amount exceeds EUR 1000. In the case of exchange of an amount up to EUR 1000, an ID card is not necessary.
When will I receive the cash?

We withdraw cash on the spot, after receiving 1 confirmation on the blockchain in the case of BTC, in the case of other cryptocurrencies we wait for posting on our wallet.
The bitcoin exchange rate displayed in the "Bitcoin ATMs" tab takes into account commissions, above in the table you can find all commission values.
When can I send you cryptocurrencies?

You can send cryptocurrencies both before coming to the office and while in the office. However, we prefer email contact (sending the address and setting the rate), which greatly speeds up the exchange of BTC or other cryptocurrency for fiat.
Pokaż więcej pytań i odpowiedzi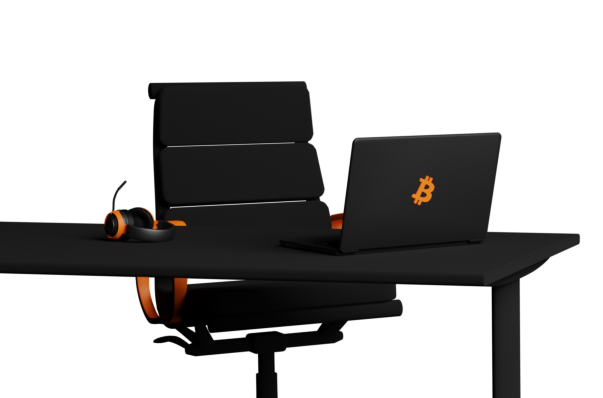 Questions?
The hotline is available on:
Monday - Friday: 09:00 - 21:00
Saturday: 09:00 - 16:00